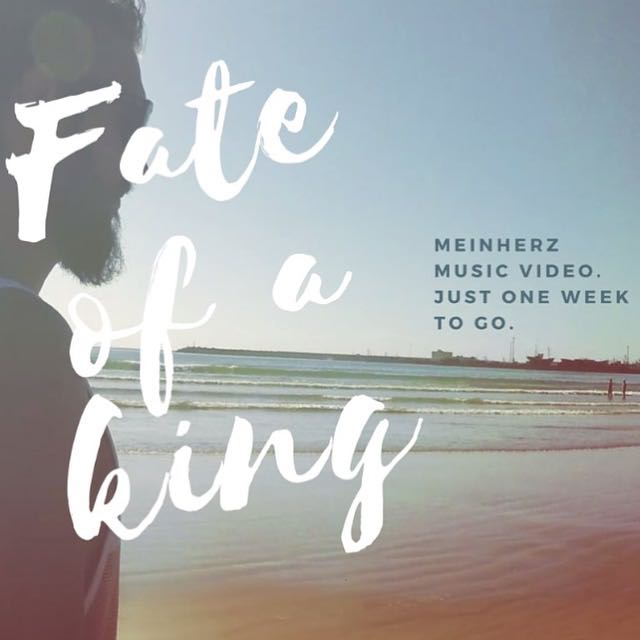 Here it is. And you cannot imagine how excited I am to present my very first music video to you. Indeed a story it has to tell. But first things first. "Fate Of A King" is the title of the video and has been released on Monday, June 5 2016. The premiere has taken place on The Viewer Musik Magazin. A fresh music magazine from north of Germany. Thank you Jörg Siegwarth, Chief Editor and Publisher for the support.
So what´s the story behind the video and the song? A couple of years I read a wonderful story about a young african man who is dying. But before he is going to leave the world he talks about his life. And boy he had a life even though he still is young. To me the whole plot was so touching I had to think a lot about letting go the people you love. Not because you want to, but you have to. So I wrote "Fate Of A King" as I note to myself or as a guidance in case this day will come. And it came. Faster than I expected. Of course I did not start to listen to my own song, but finally I really understood what I have written. I´ve written lyrics about my fear, about death and hope. I found salvation in hope and relieve in the pictures that come into my mind each time I sing this song.
But why this video? I wanted to say thank you to the people I met during my stay in Maroc. Me and my fiancé travelled to a surf and yoga camp called "Solid Surf" and spend a wonderful week with lovely, beautiful maroccan people. After this week we travelled through the country and were impressed by the hospitality we got to know. Such an inspiring country.
I hope all those pictures we took will open your heart for letting in some desire to travel to maroc. It definitly is a must on your list! So thank you for your inspiration. This video is for you.
I hope you enjoy it. My memories will last….